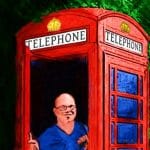 I'm a self professed geek with a camera, a life-long fan of sci-fi, fantasy and technology. Somehow, I stumbled onto a love for travel and shortly after uncovered my true calling in life as a visual artist.
If you have any questions or comments, please don't hesitate to contact me!
Advertisements
Sponsored Link
Note:I get a commission for your purchases if you shop on Amazon using the box above, but it does not impact the price you pay.